Finishing a facade with Cedral Board
Works on your roof and facade require the necessary care and precision from the start. You want a neatly finished result, which means that details need to be tended to. In order to facilitate perfectly finished construction and renovation projects, the Cedral product range offers Cedral Board finishing panels and strips.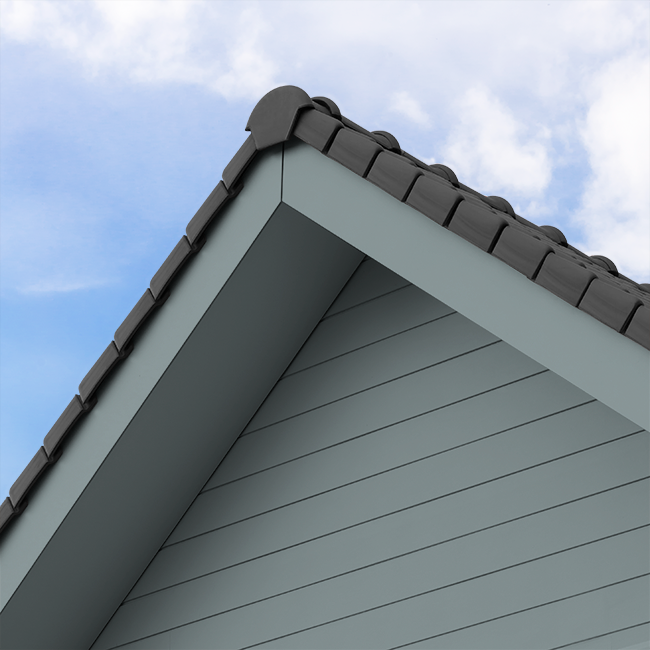 Uniform finish
The Cedral Board product range allows for roof edges, reveals and other facade elements to be cladded with care. The panels have a smooth finish and are available in the same colours as the Cedral Click and Cedral Lap weatherboards. This ensures a seamless finish and a uniform look.
Narrow strips
Cedral Board is also available in 20, 30 and 40 cm wide strips for additional installation convenience. This simplifies the process of creating roof edges, box gutters, fascia boards or other facade elements. These narrow strips come in various popular colours.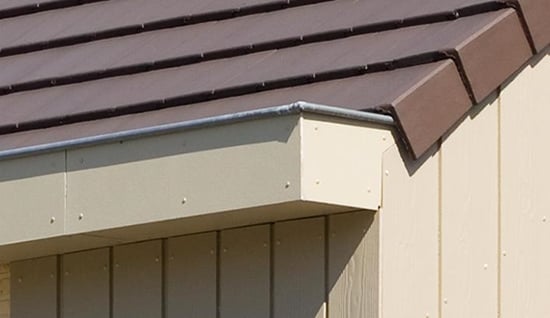 **Benefits of Cedral Board **
Sustainable finishing of roof edges and facade elements
Fire-resistant fibre cement (fire-resistance rating A2-s1, d0)
Elaborate palette of standard colours
Very low-maintenance
Smart accessories for quick installation
Easy installation without pre-drilling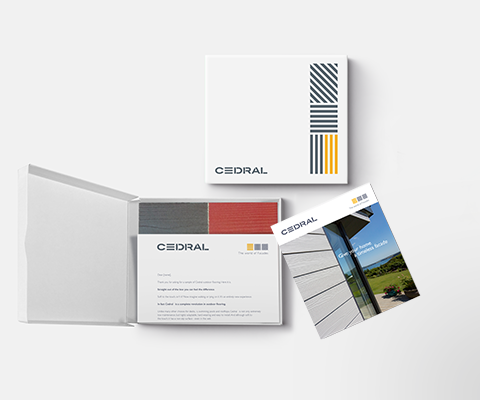 Want to see, touch and find out more about this durable material? Ask for your free sample!